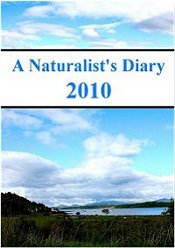 A Naturalist's Diary 2010 - 2014:
Pauls first Naturalist's Diary was produced in 2010 when he spent many hours filming in the British countryside. He shared his experience in the form of a DVD and has continued each year since.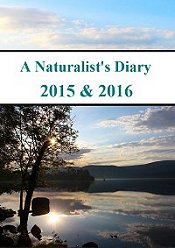 A Naturalist's Diary 2015 & 2016:
A combination of two films in the series show some excellent footage of British mammals in 2015 and the beautiful Derbyshire Peak District in 2016 plus many of Pauls other interesting encounters.


A Naturalist's Diary 2017:
This twin DVD film set shows some of the flowers, insects and birds encountered in 2017 and includes rarities such as Blue Rock Thrush, Common Rock Thrush, Pacific Diver, White-billed Diver, Bluethroat and Scop's Owl.




A Naturalist's Diary 2018:
In 2018 Paul again recorded wildlife of interest around Britain, which included Lesser Emperor and Southern Migrant Hawker Dragonflies, Spotted Sandpiper, Penduline Tit, Green Heron, Grey Catbird and Benny the Beluga Whale.